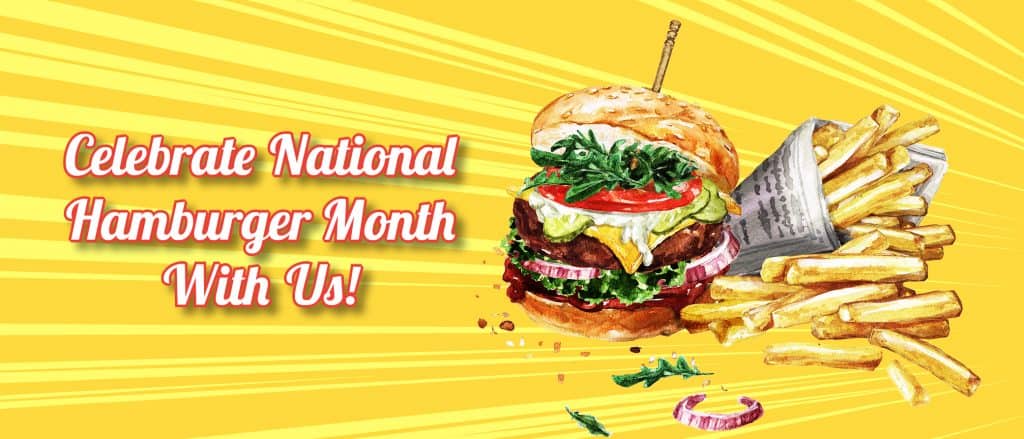 The hand-crafted hamburger is an American classic. What's not to love? We know how much our diners love burgers, so we have all the hand-crafted hamburgers you can handle for National Hamburger Month!
Free Fried Pickles Every Day in May
For the entire month of May at all four Red Arrow Diner locations, customers will receive a free basket of fried pickles with any burger bar creation or specialty burger purchase. Click here to view our burger bar toppings and specialty burgers, including our recent Burger Bar Challenge Winners.
Your Burger Could Be Worth $100
Snap a photo of your burger taken on any day in May and share it on any of our Facebook pages using the hashtag #NationalBurgerMonth on May 28th in honor of National Hamburger Day. We will randomly select a winner to receive a Red Arrow Diner gift basket worth $100.00!
Contest Rules:
Share your burger photo on any of the Red Arrow Diner Facebook pages below and be sure to use the hashtag #NationalBurgerMonth with your entry!
To read this article online and to see other industry news, please click here to read the May 2018 edition of the NH Lodging and Restaurant Association's The Dish.